Aluminum fire extinguishers
C&R designer and constructed automated aluminium fire extinguisher production line together with the customer's engineering department.
The line uses the customer's propriety manufacturing technology to produce aluminium alloy fire extinguisher starting from round blanks with an average thickness of 4 mm.
Oil drill coupling sleeve
This automated production line is designed for hot forming (1.000 °C) alloy steel sleeves.
Maximum work piece weight is 200 kg.
C&R can develop in accordance with the customer specifications hot forming presses for any application.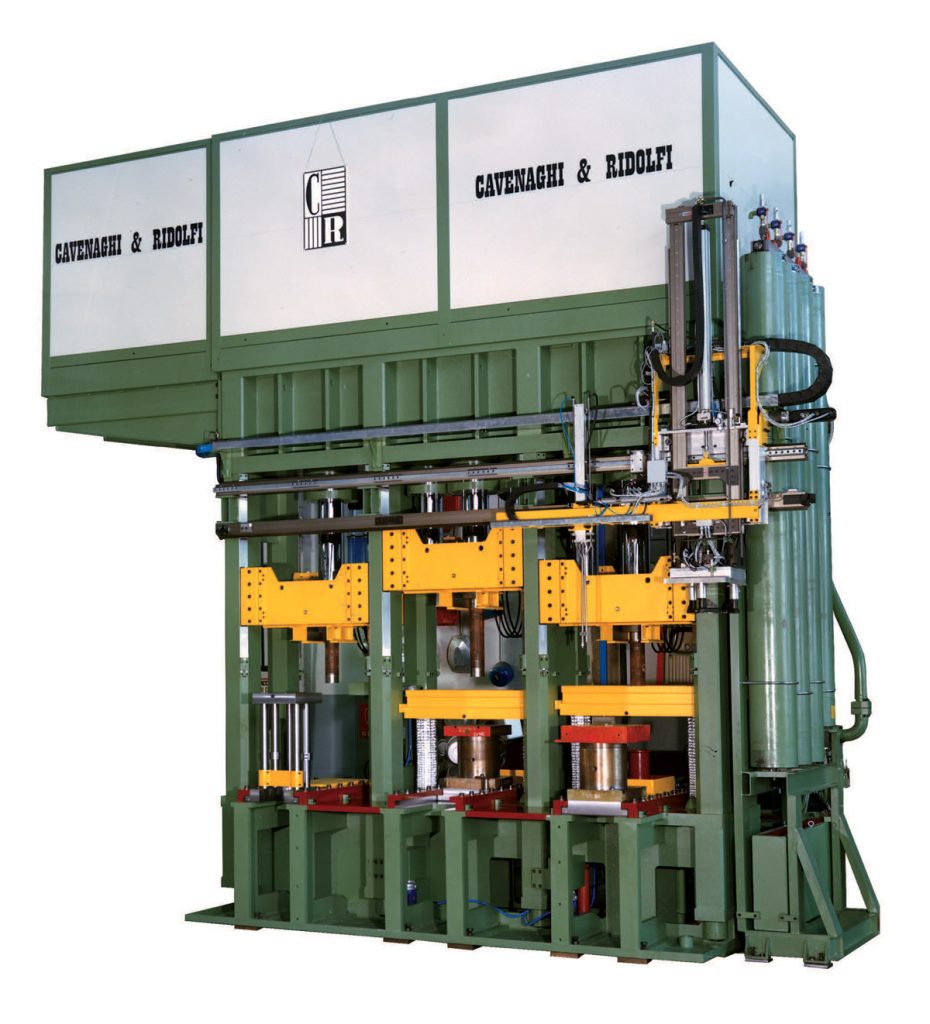 Need to get in touch with us?
We at Cavenaghi & Ridolfi can support you throughout the process. Contact us to talk to us about your project.