In the last decade, production has been increasingly oriented towards special high-tech machines integrated with automated load and unload systems
Stamping plant and applications
C&R hydraulic presses have large versatility and can be used for a wide range of forming application. They can be used as stand alone or in lines. They can be easily automated with several feeding systems like linear feeders, transfer 2, 3 axes, coil feeding lines, anthropomorphic robots. These presses are normally "tailor made" designed and give to the end user a wide range of modification in order to fit his production requirements.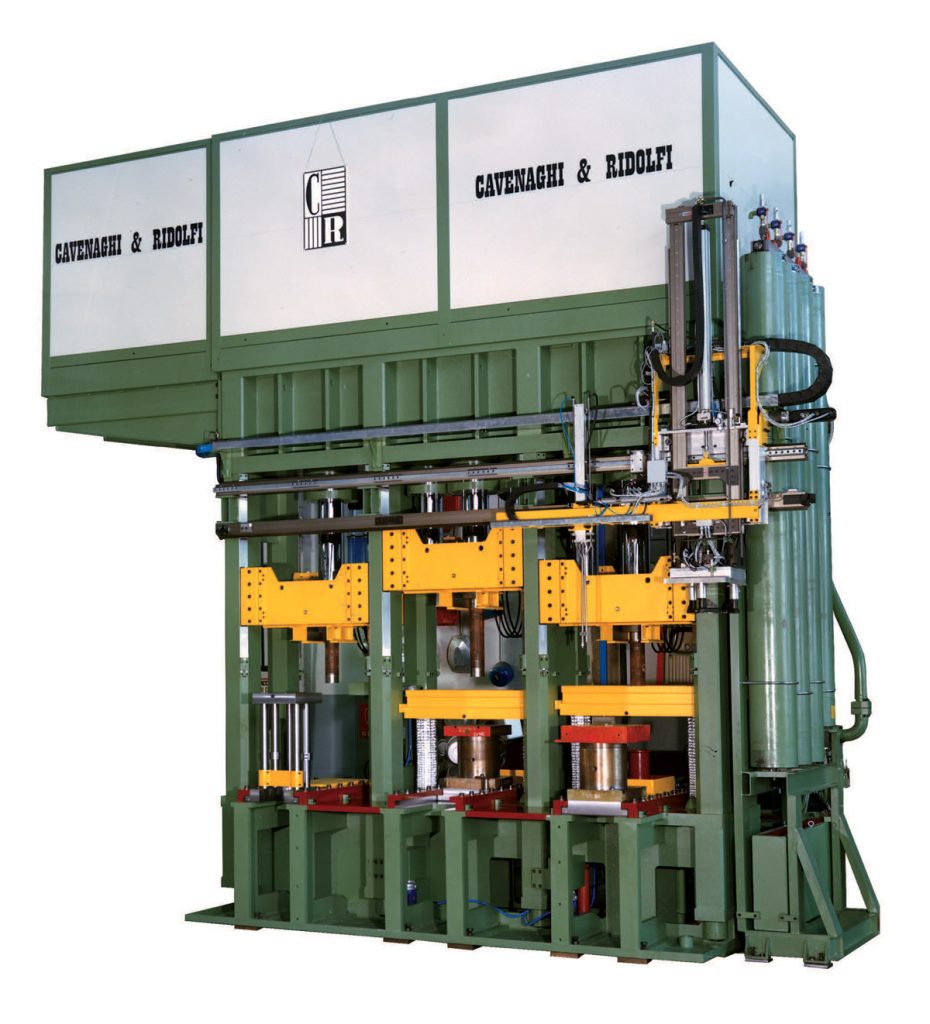 Need to get in touch with us?
We at Cavenaghi & Ridolfi can support you throughout the process. Contact us to talk to us about your project.